Musica Con Brio is the giveaway colt that came back. In 2012 a client who lives in South America bought a broodmare from me; I quoted $15 per day board till she left and ended up with more boarders from him. One was a mare, Beat It, that he bought for cheap from a farm in Louisiana. She arrived at my farm two weeks from foaling in this shape
two weeks later a tiny crooked chestnut colt came out. I worked my fingers to the bone feeding the mare SIX times a day foal got milk pellets and milk replacer along with mom's milk; I made braces for his legs and worked on him EVERY DAY, and by July I had these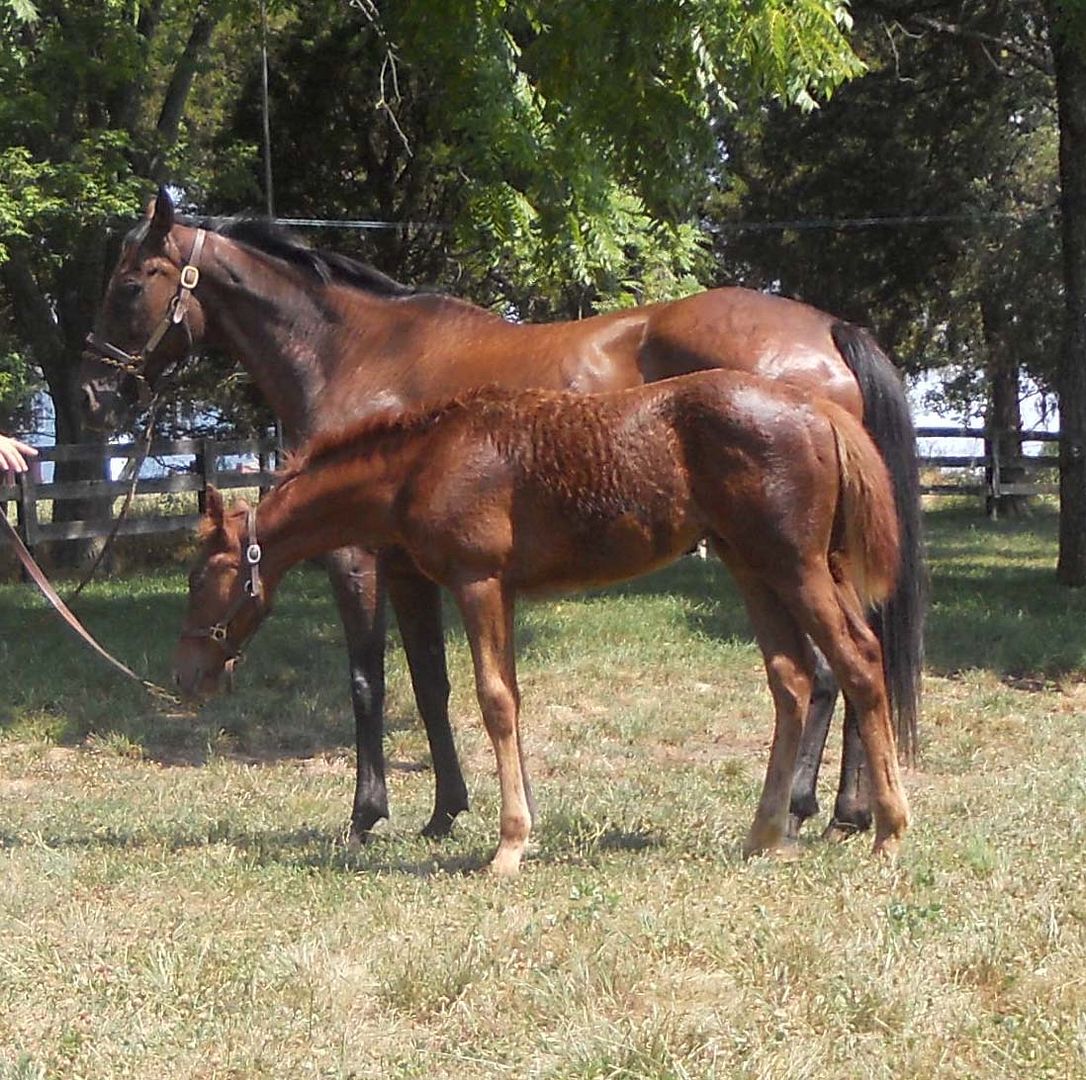 mare bred back etc. when the colt was about 8-9 mos old owner quit paying.
I went through the legal steps got ownership and then sold / gave away the stock, including giving away the red colt. He as 9 mos old looked nice still not big. Two years ago I went through a major purge and sold all of the unemployed horses on the farm ie: no job description nor one in sight, including a six year old halter broke TB pony gelding (for sale for $100) and a total stranger contacted me and offered to trade me a chestnut 2 yo TB colt for the pony. It was the same colt, I agreed even threw in some gas money and home came my little redman, looking like this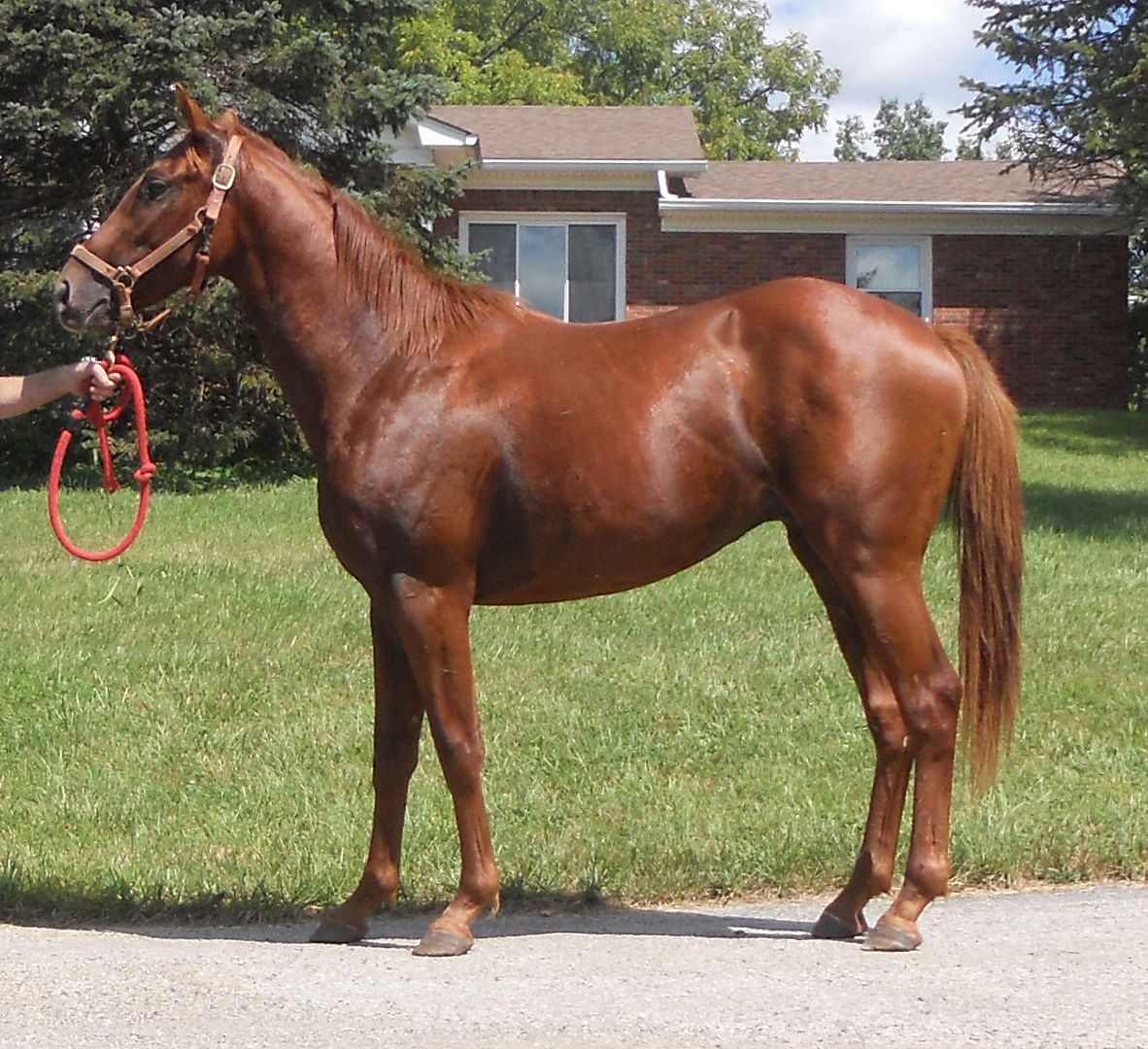 I got him and my bay colt gelded nearly immediately. It was $800 for the red colt's papers plus $100 for a name. He started training in late December 2014. Went through over 5 months of every imaginable respiratory problem including allergies to straw, hay dust, etc. But finally grew. And thus Musica Con Brio is the horse who came back.
It really is quite a story in fact.