This fabulous 2006 16.2hh large framed perlino (double dilute of the bay gene) Thoroughbred mare is a valuable addition to many different breeding programs - Warmblood, Thoroughbred, APHA, AQHA, ApHC, Arabian, etc where terrific temperament, excellent movement and correct conformation are desired along with the 100% guarantee of dilute colouring on the foals. She is by RFF Kings Ransom out of Lissas Gold Legacy.
Pearl is a big, kind mare - easy to get along with, a very easy keeper, who has produced 4 fabulous TB foals for us in the past, by Guaranteed Gold. A perlino filly, a cremello filly and 2 smoky cream colts. These foals have all been sold in utero or at birth for excellent prices and are desired and sought after in the marketplace. They are in the 16.1-16.2hh range at 2-3 years of age and are looking to mature in the 16.3-17hh area.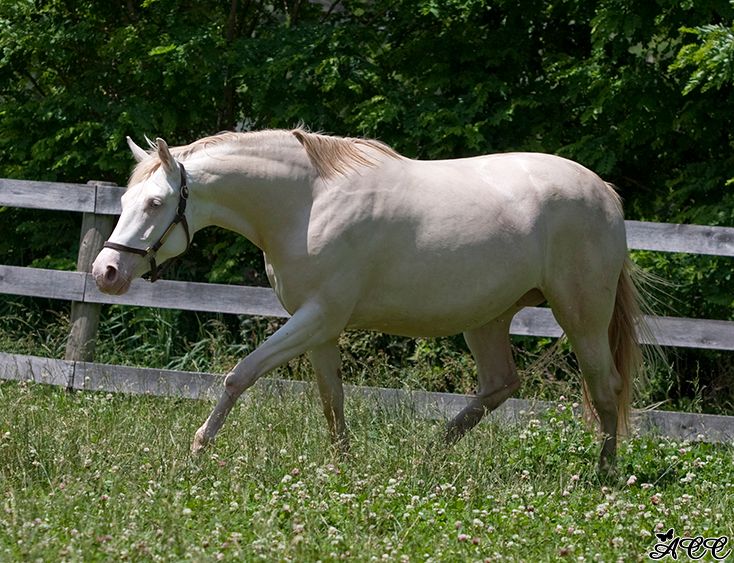 We are downsizing our breeding operation, hence the decision to put this truly one of a kind TB mare up for sale. At just 7 years of age, she has a valuable contribution to make in the years to come in someone's very special breeding program.
Luminescent - cremello filly - at 10 months of age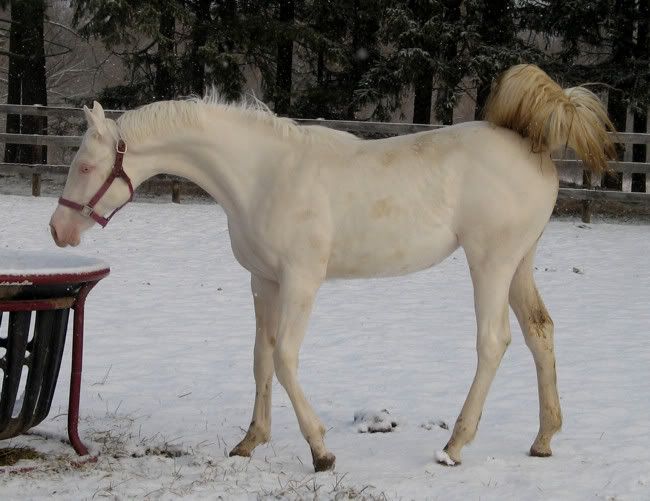 TCF Titanium (smoky cream) - at a few days old: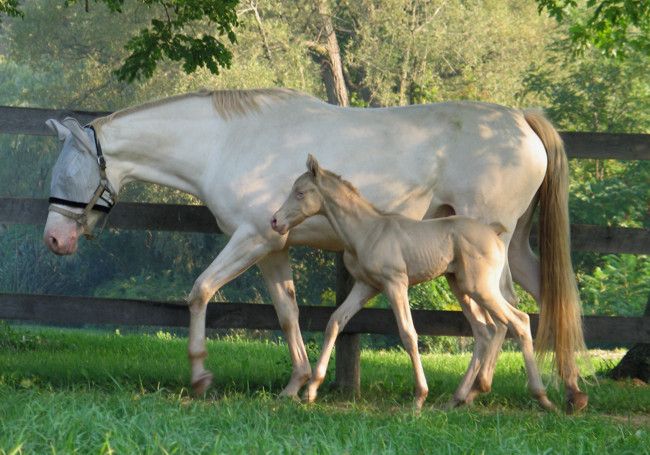 TCF Palladium - smoky cream colt - at 2 years of age: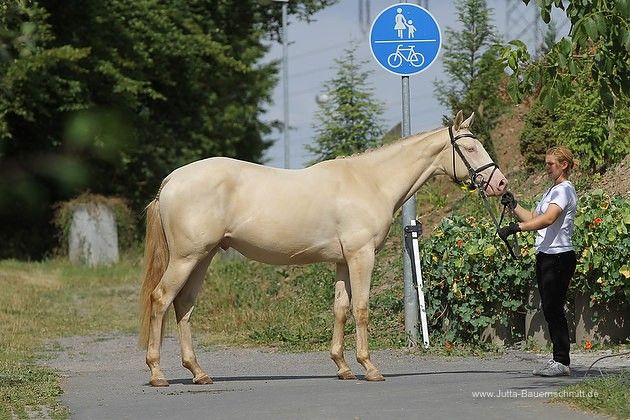 And another of TCF Palladium at his inspection in Germany: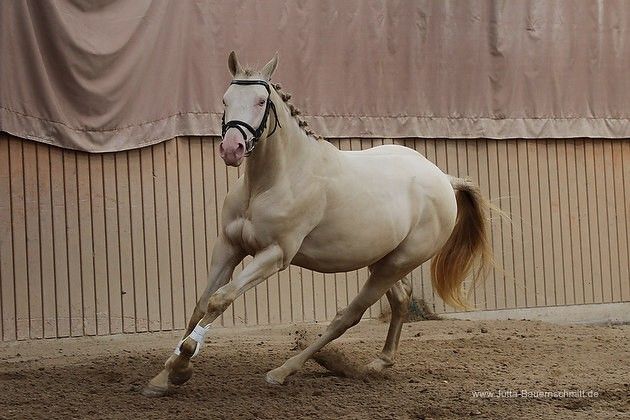 Champagneandpearls - perlino mare, at 3 years of age at her BWP inspection where she was high scoring mare: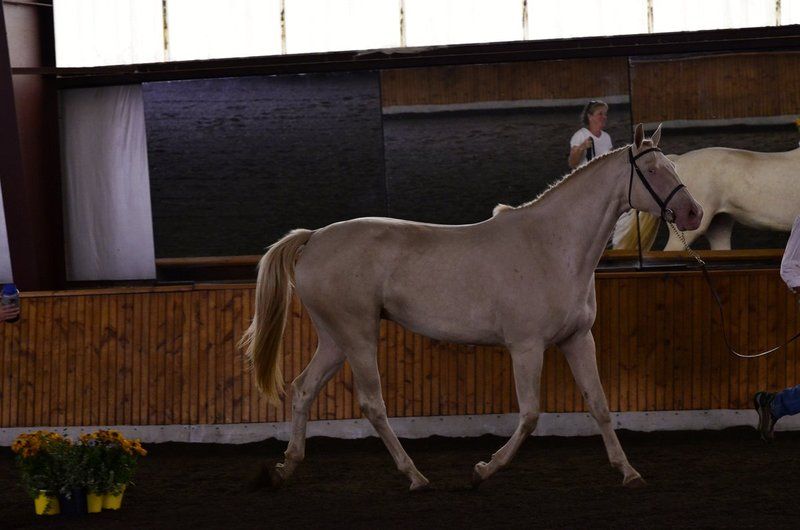 Priced at $30,000 - open, she can also be sold with a breeding to Guaranteed Gold - our 16.1hh cremello TB stallion, for a 100% guarantee of a double dilute foal for an additional cost.
Pictures of Pearl, Guaranteed Gold and their foals can be seen on our website at:
www.TrueColoursFarm.com
and I can be contacted at 519-443-0036 or sales @ truecoloursfarm.com
_________________
www.TrueColoursFarm.com
Breeders of unique coloured Thoroughbreds & Sport Horses - standing Guaranteed Gold - 16.1hh cremello TB stallion - CSHA and AQHA, APHA, ApHC listed