Wow this topic began in September 2010 when TAPIT was practically an unknown aspiring sire.
See below its first three postings: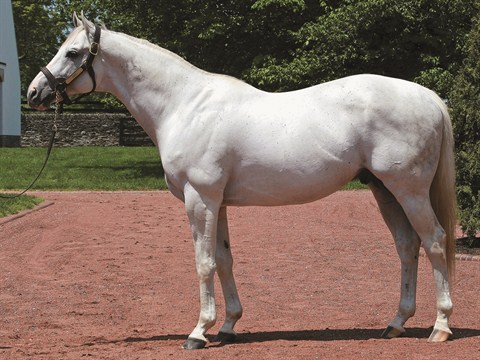 Jorge wrote:
I don't remember of any gray sire whose sons and daughters were top quality performers fashioning a high percentage of winners in their first start at the track. Awesome. Just take a look at hisincredible numbers.

I am under the impression that we are witnessing the next The Tetrarch (gray H 1911), whose coat color was spread exponentially two generation later, thanks to his role as a broodmare sire: not to tak about his sons.
kimberley mine wrote:
Actually, I think that honour would ENTIRELY belong to Linamix.
Jorge wrote:
I understand and sort of partially agree with your opinion regarding Linamix, but there is a key difference. When The Tetrarch established his paradigm, England was a leading breeding force of enormous importance worldwide. In other words, the achievements of The Tetrarch were the achievents of the world so to speak. I am not sure that is the case with Linamix in the US. On the other hand, of course it's too early to trumpet Tapit's merits on a global scale right now; but looks to me that his trend is quite auspicious. If Linamix's merits were heavily felt on the western side of the Atlantic I would agree immediately. Anyway it's too early to proclaim Tapit without reserve for we are already witnessing another gray stallion whose sons and daughter are great but there are some durability concerns about his gets right now (no name will be alluded). On the other hand Tapit's progeny looks impressive from a durability standpoint and looks like having the potential to extend his breeding influence worldwide. But other than this digression, Linamix is an extraordinary candidate.