He is a 4 year old Thoroughbred Dominant White stallion by Panoramic (and I believe his base coat colour is black) and this was his second time being off the property. The first was a schooling show that had a million ponies in the warm up ring and he didnt eat one of them!
He was a star - handled being in close proximity to other horses without batting an eye, but I am LOVING what I am seeing of his form over fences!!!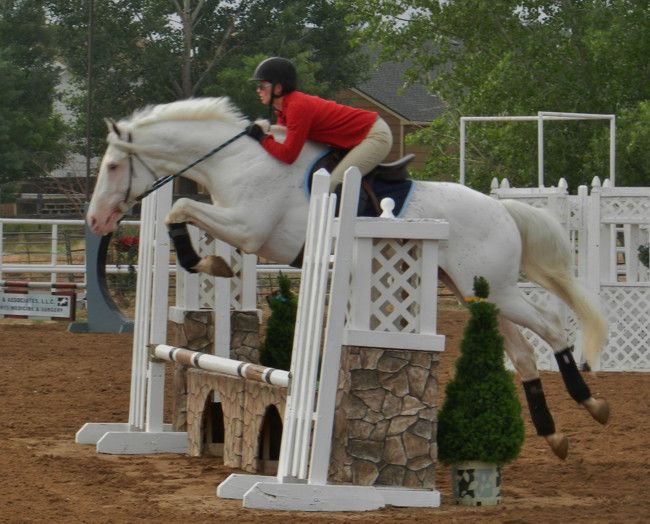 And
What a lovely young stallion - his owners are thrilled with him in every possible way and I am really pleased to see what Panoramic is producing in the way of jumping ability in his offspring!
_________________
www.TrueColoursFarm.com
Breeders of unique coloured Thoroughbreds & Sport Horses - standing Guaranteed Gold - 16.1hh cremello TB stallion - CSHA and AQHA, APHA, ApHC listed